Selected Work & Collaborations:
Papercade (2014)
Mobile game for creating & sharing interactive stories. Hololabs.
www.papercade.com ➮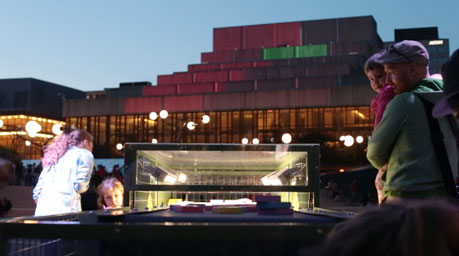 Phonophotopia (2014)
Outdoor art installation. Collaboration with
NFB
,
Quartier des Spectacles
,
Kid Koala
Press kit ➮
L'Espace des donateurs (2012)
3D sponsor wall with live web backend, installed at Musée d'art contemporain de Montréal
McLuhan's Massage Parlour (2012)
Immersive 3D installation for dome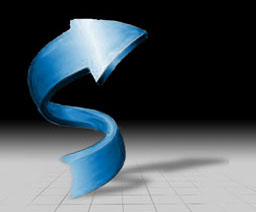 SPIN Framework
Open source software framework for networked 3D visualization
spinframework.org ➮

[pdsheefa]
Open source 3D audio extensions for
Pure Data
software info & download ➮
Life as a stem cell (2012)
Interactive multi-screen installation. Maisonneuve-Rosemont hospital, Montreal.
Ball Jam (2011)
Volumetric audio composition and performance
Posture : Paris - Montréal (2011)
Immersive telepresence installation. Paris ↔ Montreal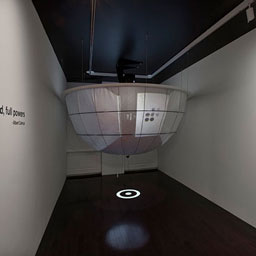 You Are Here (2011)
Immersive navigable environment
www.youarehere2011.info ➮
Breaking the Ice (2010)
Immersive telepresence game, installed in Montreal and Vancouver during the 2010 Winter Olympics.
Project page ➮
Ménagerie Imaginaire (2009)
Shared virtual music environment
Project page ➮
Sound Park (2008)
Outdoor (GPS-controlled) multi-player audio game
Project page ➮
4Dmix3 (2007)
Multi-player immersive audio installation
Project page ➮
Audioscape (2007)
Virtual reality system for interactive audio performance
audioscape.org ➮